Association of the Croatian Nationality in Hungary
---
Budapest, Nagymező u 68
Our Presidency
The Presidency is the handling body of the Association. The schedule of the meetings is in accordance with the Work Plan, the meetings accur at least once every 3 months. As addressed by the decisions of the Assembly the Presidency ensures that the objectives and the tasks laid down in the Articles of Association are being enforced.
Members
President József Osztrogonácz
Vice-President Arnold Barics
Regional President of Baranya county: János Gugán
Regional President of Bács-Kiskun county: Józsefné Markovics
Regional President of the Dráva area: József Szolga
Regional President of Gradistye: Edit Paukovitsné Horváth
Regional President of Pest county and Budapest: Éva Ispánovity
Regional President of Zala county: László Gulyás
The Presidency of the Association of the Croatian Nationality in Hungary
ASSOCIATION OF THE CROATIAN NATIONALITY IN HUNGARY
The Association is organized on a voluntary basis by the Croatians in Hungary. It is their common, autonomous, democratic, civil society organisation, independent of any political party.The Association carries out its activity in the six coequal historical and geographical regions of the Croatian nationality.
Recent news
Please see our information material below.
May 25, 2019
The Assembly of 2019 of the Association of the Croatian Nationality in Hungary took place Tótszerdahely. The event went according to the agenda, you will find the report below.
Write to us
We are eager to know your comments and recommendations. In case you happen to have any questions, requests, ideas or opinions, please share it with us! Thank you for honouring us with your trust.
Join us
Any person or organisation with its registered office in Hungary who adopts the Articles of Association and requests his/her inclusion to the Association can become a member. Filling in the Application form and the approving decision of the Presidency establishes the membership.
Dispose of 1% of your taxes!
If you agree with our goals and you would like to support our work, please dispose of 1% of your taxes for the benfit of the Association of the Croatian Nationality in Hungary. Below, you can find and download the statment regarding this matter. Please attach this to the declaration of your taxes.
Thank you for your kind support!
Szövetségünk működése és programjaink az Emberi Erőforrások Minisztériuma támogatásával valósulnak meg.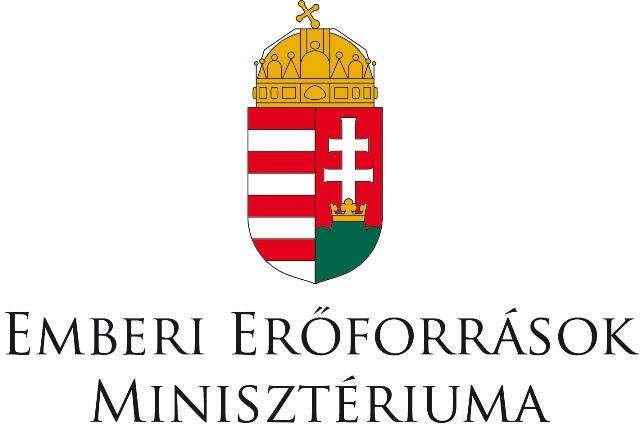 Photo galleries
To enter the selected gallery please click on the gallery's picture or title. In the gallery you will find the miniatures of the photos. Move the cursor over the photos to see the photos with a width of 400 pixels. Click on the miniatures to see the photos in a new window in the size of 800x600 pixels.
Enjoy browsing!